Hello all and happy Friday!
We are experiencing a bit of spring fever down here in the south! We had a few beautiful days in the 70's and now it's raining and the temperatures are going to drop throughout the day :(
Since I am procrastinating going to the gym because of the rain I will share with you some happenings this week and link up with
Karli
and
Christina!
I have a new book obsession. It is great and if you are looking for something to read I highly suggest you pick this up! P.S. I am trying to read whatever I can before I start classes again so give me some suggestions, please!
2//
You know all those cute little nail designs you see? Well they are easier said than done, okay? I managed to find nails stickers so I could chevron my nails but unless you have a good hour or two to sit around and do nothing I don't know how practical this is. I am thrilled with how they turned out but waiting for my nail to fully dry before putting the sticker on was tedious/I have no patience nor the time, usually. The good news is that they look so cute!
3//
I found out that I have to take a few summer classes and that my schedule is M-F...
Having a degree and being a college veteran means that I have very hostile feelings about M-F classes - aka I haven't been on campus all week since sophomore year.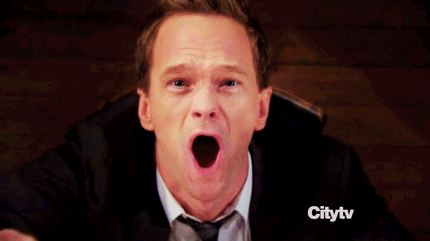 4//
While I may be agonizing over classes, I did have a wonderful surprise yesterday! Back story: I bought a show coat on closeout. E-mailed company yesterday about said show coat and was told that it was sold out and they would refund my money. UPS shows up to the house in the afternoon and ta-da the coat magically arrives! Ha! I was so happy and cannot believe it!
5//
New nail polish favorite alert:
Smith and Cult
nail polish is my new love. I wish they weren't because they are so expensive - it's crazy, I'm not going to lie! But they are wonderful. The colors are gorgeous and unique, the color is opaque, and their lasting power is better than any of my regular nail polishes. We have a love/hate relationship because of the price.